Today's round-up includes:
Productivity experiments
Productivity systems
ChatGPT (I'm obsessed)
Simon Sinek on ADHD
And much more...
Productivity Experiments
There have been multiple productivity system experiments happening at Ellis HQ over the past few weeks because - I'll be honest - things just aren't quite working as I need them to. I'm busy - personally and professionally - and there are things on my to-do list that I am worried I will never get to (can you relate?)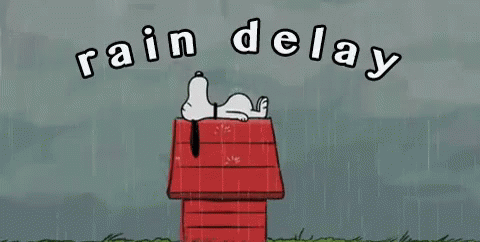 So what is the problem? Either I am underestimating the number of hours I have in the day (unlikely, as that never changes), or tasks are taking longer than I think they will.
In short, I have a scheduling issue.
My calendar and to-do list need to work together better. Furthermore, I might need to consider removing significant projects from my to-do list and handling them separately. Ultimately, I live and die by my calendar - it's my one point of truth. But unfortunately, I run my personal life from Google and my work life from Microsoft.
Two points of truth? That's not ideal.
I cannot bring myself to switch to Microsoft for personal and business use (sorry, I'm a Google girl) - so what's the solution?
Enter, The Experiments...
I switched from TickTick to Todoist a few months ago - I did so quietly because I have been a loyal TickTick user for as long as I can remember. TickTick is a fantastic tool, and technically, Todoist is more expensive and does less. The reason for the switch is that Todoist integrates with other tools far better, and it's marginally faster than TickTick for quick capture (see the screenshot below, 'tod' is today, 'p1' is a high-priority label, and 'This Week' is a project area). I am enjoying Todoist's slightly cleaner, more modern interface, too.
I've used Notion for my content calendar for years, so I am currently experimenting with having a broader project management setup there (I've shared some Notion resources below). This would mean non-project tasks go to Todoist and project tasks live in Notion.
Wait... it sounds like you are making things far more complicated for yourself, Martine?
Right - all I need now is something to 'glue' tasks and projects to my calendar(s). I tried Trevor first; it's a nice tool with a reasonable price point, but I couldn't get my work systems to talk to it. Now I am test-running Sunsama. Sunsama is VERY pretty and seems to do everything I need it to, but it is pricy. I'm on a 14-day trial, so I am putting it through its paces and will report back.
Productivity systems are my 'thing' - it would have been easy for me not to share these experiments with you. But systems require review, maintenance and development. If it's OK for me to do it then it's definitely OK for you to do it too 😀
Resources
Articles
Podcasts
I was fascinated to learn that one of my favourite authors and speakers, Simon Sinek, has ADHD. Here's a snip from his podcast (I recommend listening to the whole episode):
Videos
That's a Wrap
As always, thanks for reading.
Hit reply and let me know what you found most helpful this week - I'd love to hear from you.
See you next weekend.