My Obsidian setup is a constant work in progress. That said, it's working pretty well for me right now. So, in the interest of 'learning in public', now felt like a good time to share it.
How Do I Use Obsidian?
Obsidian is where I:
Capture the notes and highlights I make on various forms of input, for example, articles, tweets, academic papers and courses.
Process those capture notes to generate ideas.
Draft and finalise output, for example, articles, based on my ideas.
Keep notes on various projects and areas of my life.
Journal (my journal consists of a daily note, plus weekly and annual reviews linked to my goals and other notes in my system).
This article will focus on note-taking and note-making rather than journaling.
What's New?
The most significant changes are in my folder structure and tagging method. I have introduced a home page to act as a standard operating procedure (for myself) to ensure consistency in my approach. I re-engineered my system to focus on input, action and output and  segregated my 'permanent' notes into:
Atomic Notes
Project
Areas
Many of the changes I have introduced have been influenced by others, particularly Danny Hatcher (I watch all of his videos) and Elizabeth Butler (I love her Calmer Notes approach). I must also mention my Twitter pal, Constantin, who wrote a brilliant article off the back of my original JD love tweet.
Overarching System
The diagram below shows my overarching personal knowledge management system.
You can find links to all of the tools I use on the Tools page of my website (I update this regularly).
How Does it Work?
Here is a screenshot of my new Home page - this outlines the critical elements of my system. Notice the emphasis on input, output and action (my tags).
I include all input and output tags on my New Input Note and New Output Note templates and delete those that do not apply when the template is loaded.
My New Input Note template looks like this:
An example of one of my output templates (an article) looks like this:
Crucially, I have '#wip' and '#to-process' tag searches starred and visible at all times. That way, they stay top of mind and do not get ignored.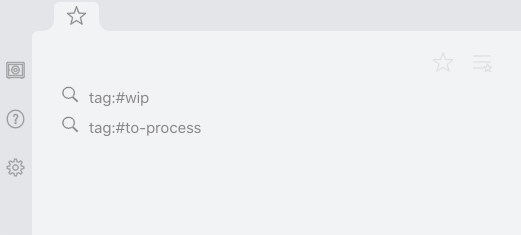 And that folder structure? Here's my Obsidian sidebar:
What About You?
That's it (as of January 2023), but I am sure there will be an update soon. Leave a comment if you have questions or would like to grab a copy of any of my templates. Also, I'd love it if you shared your own systems with me on Twitter. Let's nerd out about PKM.